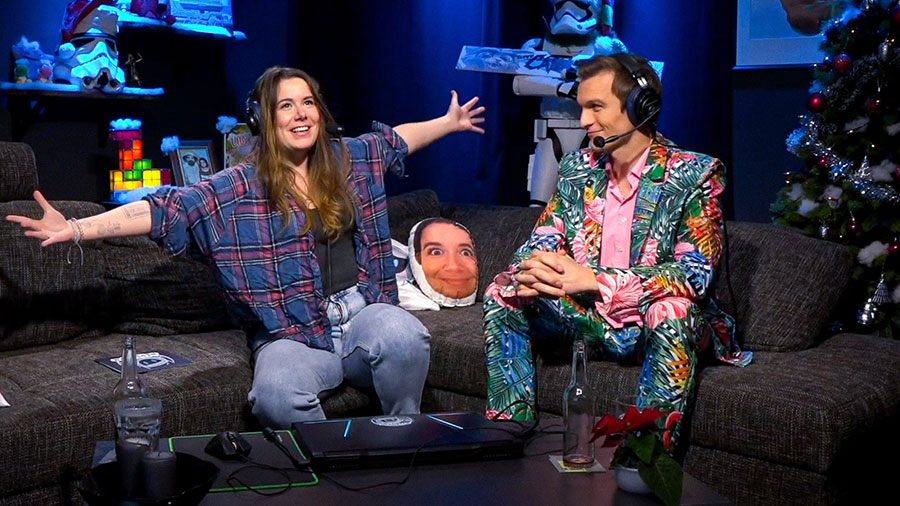 One week of interactive live entertainment for a good cause
Make some noise! In December 2021, we hosted a week-long charity livestream event on our Twitch channel that raised a whopping €10,000 in donations from our community. The live shows offered a colorful mix of talks, gameplay, art, DIY, raffles, interviews, music, reports, and entertaining live challenges; whenever a fundraising goal was reached, entertaining events were triggered, allowing viewers to actively influence and shape the course of the broadcast program with their donations.
In six individually designed studio sets, live outdoor activities, elaborate editorial and technical pre-production and the support of some content creators and guests, a high-quality produced show series was created, in which we were able to financially support the Sentana Foundation, Familienhörbuch (Family Audio Book) and the Green Forest Fund thanks to the generous commitment of our viewers.