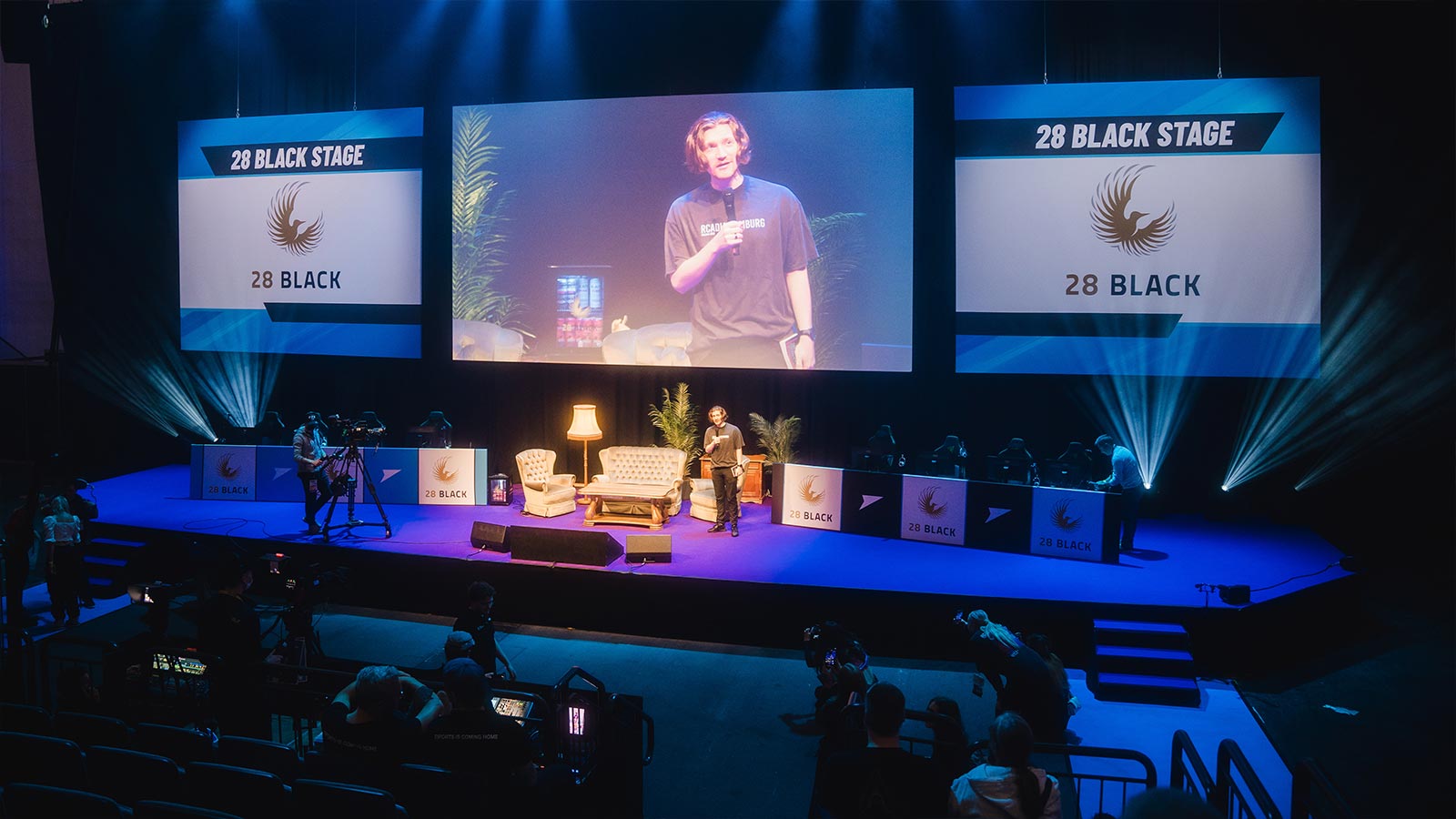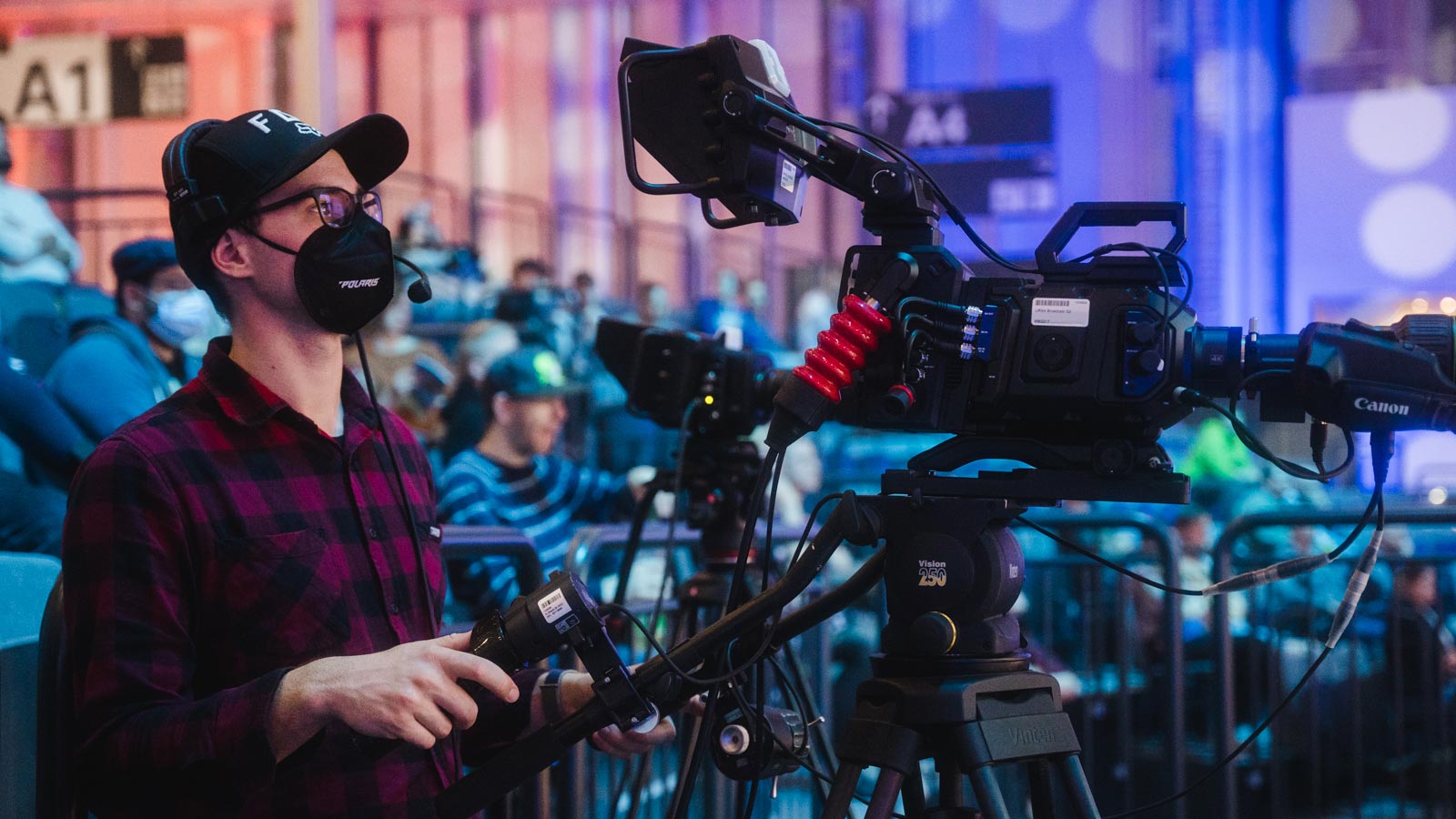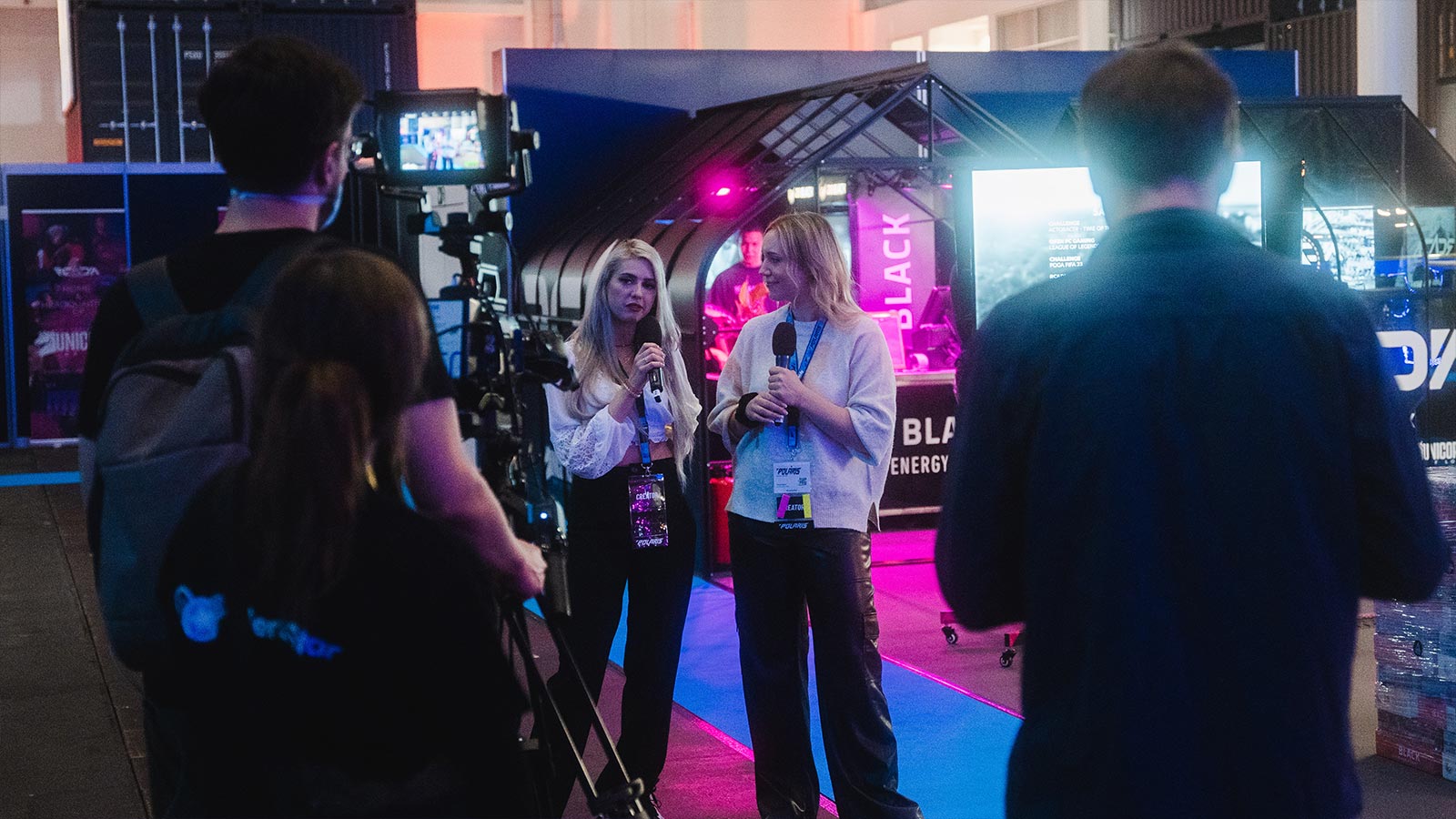 Your community-universe with a unique mix of topics from e-sports, gaming and japan!
With Polaris, the North finally got its own convention around the topics of games, e-sports and Japanese culture. We were allowed to help produce the event from a total of five streaming stages and studios, not only for the visitors on site, but also to stream a colorful potpourri of the stage program for an online audience. Together with renowned content creators like Farbenfuchs, Sissor, PietSmiet, Doktor-Froid, Lara Loft, FishC0p, Papaplatte, Reeze, Space Frogs, PixelViet, Dennsen86 and Nino Kerl we produced interactive challenges, talks, showcases and performances over three days.
The special trick of this event were the five individually designed sets and stages, from which parallel stage programs were produced continuously besides the big main stream. In addition to the technical support of each stage, our task was therefore to switch between the individual show areas and to connect all stages with each other, resulting in a large, coherent, thematically diverse and uniquely varied show. We would like to thank Super Crowd Entertainment GmbH, Hamburg Messe und Congress GmbH and all contributors for this unique opportunity.
Client:Super Crowd Entertainment GmbH & Hamburg Messe und Congress GmbH
Services:Live production
Website:
polaris-con.de